Pest Control Service In Gujarat
Welcome to Rajasthan Pest, your trusted partner for top-notch pest control services in Gujarat. Our mission is to provide effective pest control solutions that cater to the unique needs of residents and businesses across Gujarat. Whether you're in Ahmedabad, Surat, or any other city in this beautiful state, our team is dedicated to keeping your living and working spaces pest-free.
Rajasthan Pest is a name that stands for expertise and reliability in pest control. Our skilled team of professionals is equipped with the latest knowledge, techniques, and eco-friendly solutions to address various pest-related issues. From termite infestations in Ahmedabad to rodent problems in Surat, we have the expertise and tools to tackle any pest challenge. We are committed to protecting your property from the damage and health risks that pests can bring.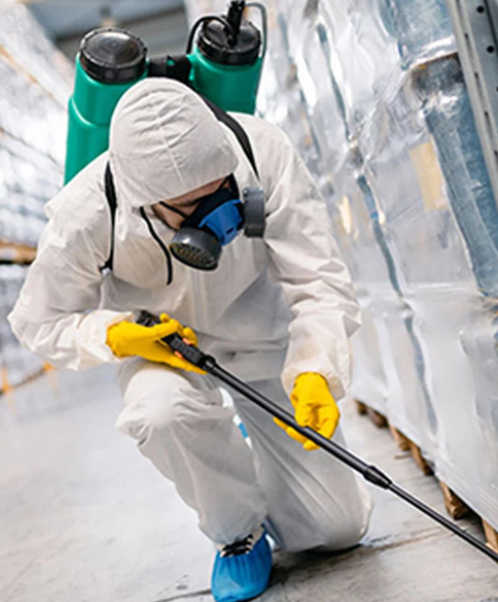 Pest Control Ahmedabad
With a strong presence in Gujarat, Rajasthan Pest has earned its reputation as a leading provider of residential and commercial pest control services in Ahmedabad. We take pride in delivering safe, cost-effective, and sustainable solutions tailored to your specific requirements. Our licensed technicians are well-versed in pest behavior and can handle all aspects of pest management, from initial inspections to personalized treatment plans and ongoing monitoring.
We believe in proactive pest management, not just to eliminate current infestations but to prevent future problems. Our services are designed to protect your property, investments, and the health and well-being of your family or employees. At Rajasthan Pest, your safety is our top priority, which is why we use eco-friendly products and methods that are not only effective but also safe for humans, pets, and the environment.
Best Pest Control Services In Surat
When you choose Rajasthan Pest as your pest control service in Surat, you are selecting a company committed to your peace of mind. We understand the stress and inconvenience that pests can bring to your life, and our goal is to provide a solution that relieves that burden. We are not just in the business of pest control; we are in the business of creating pest-free environments. Our team is always ready to assess your situation, devise a customized plan, and implement effective solutions to rid your property of pests.
Don't let pests disrupt your life any longer. Contact Rajasthan Pest, your local pest control experts in Gujarat, and experience a return to the comfort and hygiene of your home or workplace. Let us be your shield against pests, making your living or working space a haven once again. Choose Rajasthan Pest for the best pest control services in Surat, Gujarat and regain a pest-free environment that promotes your well-being and peace of mind.