About Us
---
Rajasthan Pest Control Services Pvt Ltd Plan will protect your home from ants, carpenter ants, roaches, spiders, crickets, camel crickets, mole crickets, centipedes, millipedes, scorpions, silverfish, clover mites, earwigs, mice and rats.
This comprehensive service plan is both effective and affordable. Pest Control Services Termite Control Services in Rajasthan , Punjab, Jammu - Kashmir, Himachal, Uttarakhand, Uttar Pradesh, Assam, Maharashtra, Gujarat, NCR Delhi and all over India.
Whether you're looking to have bed bug pest control in Rajasthan or cockroach pest control, we're a team to call on. Our mastery and use of modern, technological, and efficient treatment methods to control pests make us stand out as a leading pest control company in Rajasthan.
Our team of certified technicians understands that pest infestation can be quite a hassle to control, especially for non-experts. As such; we draw on our experience and use of modern technology to help you with pest control in Dubai. Kindly contact us to see who we can control pests in your spaces.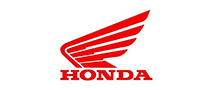 ---
Food Processing
Industries