Export Fumigation Services in Jaipur
Keep pests out of shipping containers with fumigation service from Western Fumigation. Our team of experts will safely fumigate your import/export materials. Promise Pest Control System provides comprehensive and effective fumigation service to prevent an infestation of pests and damage of goods caused by insects and pests. Export / Container Fumigation is the treatment of a commodity or the container itself to eliminate the risk of pests or disease from entering or leaving the country or state.
In the field of exporting, the sanitation of products is a very important major of quality which is going to be exported to other countries where pests and insects are playing the role of the culprit.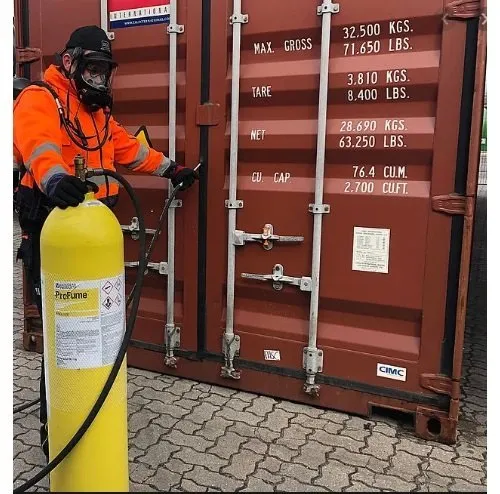 Fumigation is one of the most effective methods of combating and getting rid of pests from buildings, structures such as silos, containers, and merchandise.
Fumigation is also used to control weeds and fungal growth in agricultural lands and gardens. There are other methods to control pests such as by spraying pesticides, poisoned baits that kill pests, physical and biological pest control measures, etc.
There are several reasons which cause infestation near port like
Humidity in the atmosphere
The residue of insects and pest that causes infestation
Containers having insects from the previous transportation
To such a problem export fumigation treatment is the right choice, has a simple, economical, and effective procedure for removing insects and pests from the containers or warehouses. It is advisable to employ export fumigation in a warehouse used to store the commodities before exporting and containers which are used to pack commodities for exporting in the cargo. Prior fumigation prevents the large fumigation expenditure and keeps your goods contamination-free throughout the voyage.
If you are engrossed in the export/import of valuable goods, export fumigation is the best treatment which devoid of your worry about the protection of goods from insects and pests. We are an authorized export fumigation service provider that employs proper fumigation service which conforms to pytho sanitary measures and IPPC standards by considering the right temperature and pressure respectively to the chemical used in the export fumigation treatment